VOX Cinemas at City Centre Muscat
VOX Cinemas in City Centre Muscat is a family entertainment centre brings you all the latest blockbusters. Watch them in super-high definition at MAX, where giant screens bring your Marvel and DC heroes to life in glorious, pin-sharp detail. Add in surround-sound and you've got the ultimate immersive movie experience. With VOX Cinemas' 3D options, watch on-screen characters jumping out of the screen. Before you head toward the cinema, treat yourself to sugar, spice and everything nice at the Candy Bar. A trip to VOX Cinemas at City Centre Muscat is a must for all the family.
Location: Located on Level 1, Entry from the food court.
Address: Al Mawaleh South, Muscat, Oman
EXPERIENCES AVAILABLE
Try something new every time you visit VOX Cinemas. With over eight unique moviegoing experiences, you'll never get tired of watching movies in style! How will you be watching the latest blockbusters?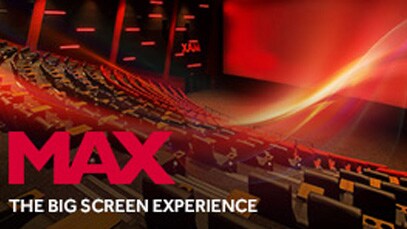 MAX
The magic of movies begins when you escape into worlds that are larger than life. MAX has a screen over 20-metres wide, crisp digital imagery with laser projection and Dolby Atmos – the best inn cinema surround sound technology.
---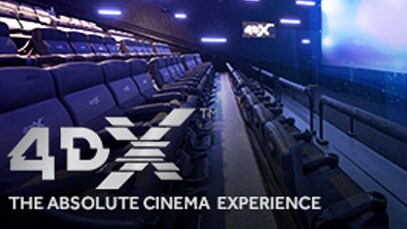 4DX
Exclusive to VOX Cinemas in the Middle East, 4DX is the movie experience for those who want to live the movie and not just watch it. With motion chairs, scent, wind, light and water effects, it is the absolute cinema experience.
---
Food and drinks
For every film, there's the perfect snack. Whether it's sweet or salty popcorn, chocolate treats, or something a little more sophisticated, VOX Cinema's selection of food and drink complements your viewing experience perfectly.
Click on the button below to know more and to check out the menus.