VOX Cinemas at City Centre Suhar
Nestled in among the 130 stores and giant Carrefour Hypermarket at City Centre Suhar you'll find one of the region's premier entertainment complexes. VOX Cinemas at City Centre Suhar boasts nine large screens, all showing the latest Bollywood extravaganzas, Hollywood blockbusters, and Arabic films for your enjoyment. Grab a meal at one of the nearby restaurants and then head up to the multiplex to catch the very latest films in incredible clarity. Each sound is crystal clear, thanks to exceptional, surround-sound, while the laser digital projectors make sure you don't miss a single detail on the big screen.
Location: 1st floor
Address: Al Ghushaiba roundabout, Sultanate of Oman
EXPERIENCES AVAILABLE
Try something new every time you visit VOX Cinemas. With over eight unique moviegoing experiences, you'll never get tired of watching movies in style! How will you be watching the latest blockbusters?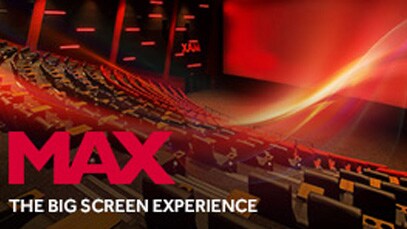 MAX
The magic of movies begins when you escape into worlds that are larger than life. MAX has a screen over 20-metres wide, crisp digital imagery with laser projection and Dolby Atmos – the best inn cinema surround sound technology.
---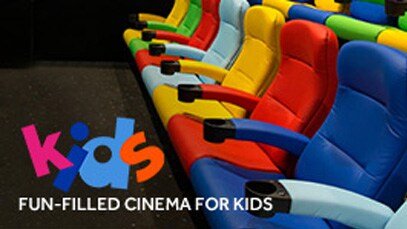 KIDS
KIDS is a unique cinema concept built just for little movie fans. Children and parents can watch the latest animation, action and adventure films in our family-friendly colourful cinemas.
---
Food and drinks
For every film, there's the perfect snack. Whether it's sweet or salty popcorn, chocolate treats, or something a little more sophisticated, VOX Cinema's selection of food and drink complements your viewing experience perfectly.
Click on the button below to know more and to check out the menus.