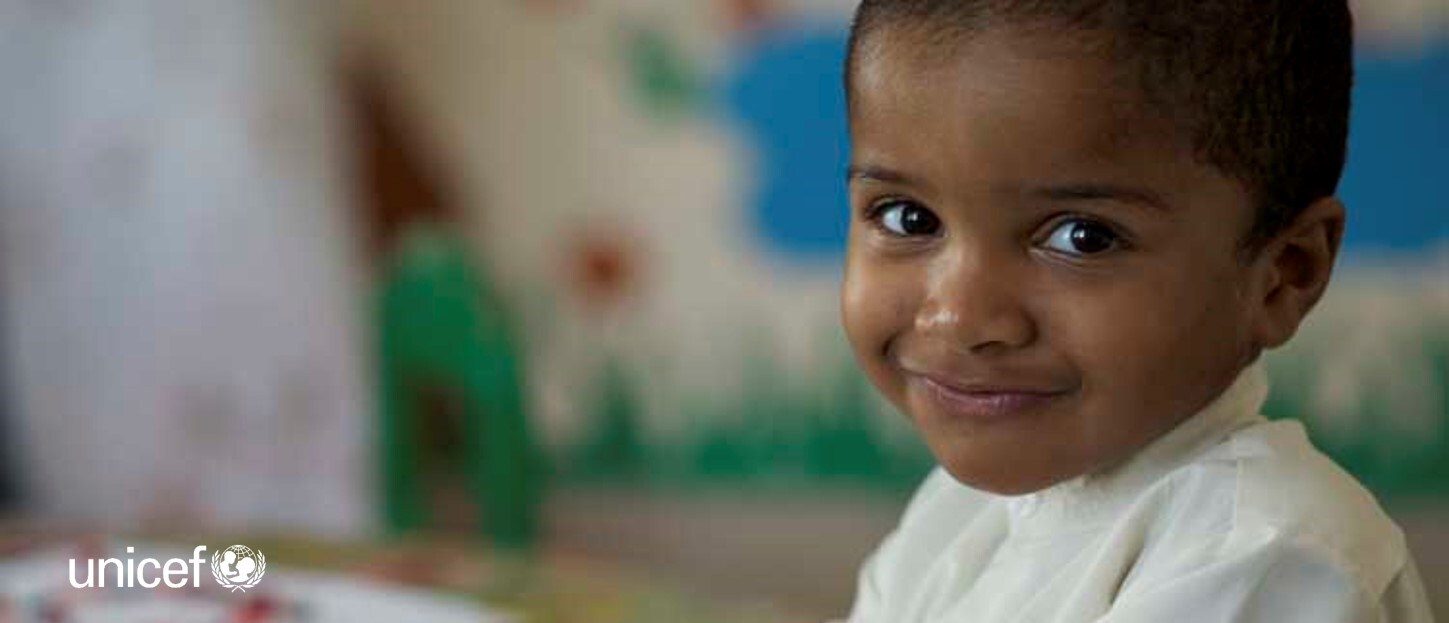 MAKE A DIFFERENCE IN A CHILD'S LIFE
An action as simple as booking your cinema tickets, can lead to something substantial. Contribute towards UNICEF Oman's noble cause when you book your ticket with VOX Cinemas and help educate a child in need. The value may be small but the impact surely isn't.
About the initiative
All proceeds will go towards to UNICEF Oman's Integrated Early Childhood Development programme which focuses on the following initiatives.
Nutrition: The Oman National Nutrition Survey which was launched in March 2018 showed that some work needs to be done when it comes to feeding practices in children under five. The prevalence of stunting and wasting are elevated given the socio-economic level of the Omani population. Better essential care practices are needed to ensure that such indicators improve.
Education: Although there is almost universal enrolment in primary education, as of 2014, only 29% of children were attending an early childhood education facility. UNICEF Oman aims to increase this percentage by assisting the Government to establish pre-schools and community-based learning centres, staffed by accredited early childhood education providers, while maintaining good practice standards for care, stimulation and development.
Early Care Practices: To address traditional social norms that influence caregiving practices in the early years, including protection from violence and inclusion of children with disabilities, UNICEF seeks to work with the Government of Oman to mobilize parents, caregivers and service providers to promote safe, stimulating and inclusive learning environments for children and promote positive behaviour change for critical child care practices.
How to contribute?
You can donate to UNICEF directly from voxcinemas.com or VOX apps while booking a ticket. To donate, simply select UNICEF donation in the Extras step of the booking flow and set the amount you wish to donate. The value would be added to your grand total at check out.
About UNICEF Oman
UNICEF works in 190 countries and territories to protect the rights of every child. UNICEF Oman partners with the Government of the Sultanate of Oman to realize children right to survive, thrive and fulfill their potential – to the benefit of the Sultanate and a better world.. UNICEF's work in Oman began in the early 1970s. Together, the Government of Oman, through its representative ministries, and UNICEF identified three programme priorities in line with Oman's 9th National Development Plan where UNICEF is distinctively knowledgeable to support the Governments efforts and they are:
Integrated Early Childhood Development (IECD)
Protection of Children from Violence
Inclusion of Children with Disabilities (CwD)