10 Reasons Why We Can't Get Enough of Benedict Cumberbatch
The glorious actor has made his way into our hearts ever since he hit screens for the first time back in 1998. No one can deny Benedict Cumberbatch's appeal. Just ask his legions of fans on the internet who are adoringly called Cumber Collective.
From his witty sense of humour to his charming nature, it's hard not to fall for this incredibly accomplished actor. Most of us at VOX Cinemas have been Team Cumberbatch for years. So, to celebrate his 44th birthday today, 19 July, we've compiled 10 reasons why we are addicted to Benedict.

1. He is a proud feminist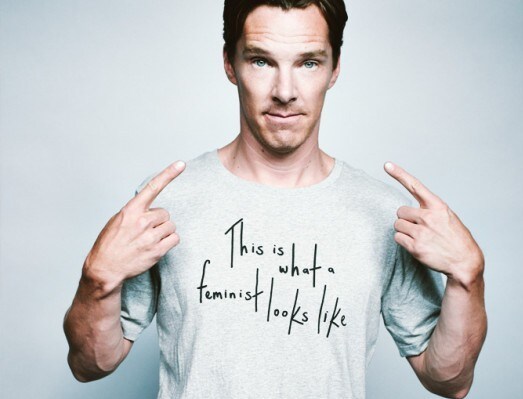 It's no secret that women are paid less than men in every industry, but the stats are particularly astounding for Hollywood. Benedict Cumberbatch is all too aware of this fact. Back in 2018, he announced that he'll only do projects where women are paid equally. "Equal pay and a place at the table are the central tenets of feminism. Look at your quotas. Ask what women are being paid and say: 'If she's not paid the same as the men, I'm not doing it.'"
Moreover, there is a, shall we say passionate, fan group composed of mostly women who call themselves "Cumberb******." He has always made it a point to voice his disapproval of the name and wished they would call themselves something more empowering. A man who respects women and isn't afraid to show it – that's how you flex in 2020!
2. He has got sick dance moves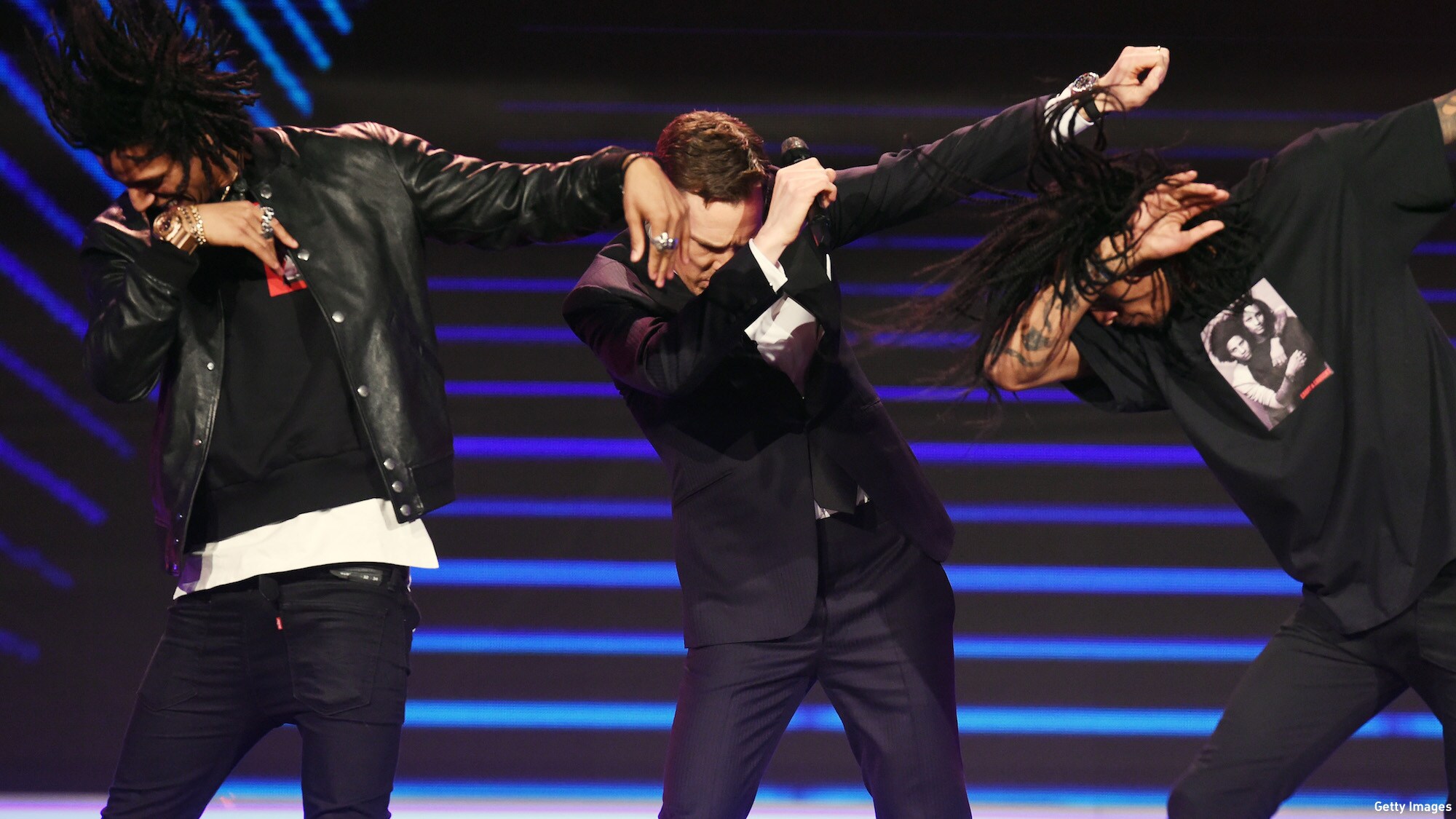 You might have seen him decrypt complex messages as Alan Turing in The Imitation Game or studying the mystic arts in Doctor Strange, but Benedict can do more than just act.
He can bust some real moves! Case in point:
Our host Benedict Cumberbatch has some MOVES! 🕺🕺🕺 #Laureus18 pic.twitter.com/smd7NSluQa
— Laureus (@LaureusSport) February 27, 2018
And...

Or this one time when he sashayed like Beyonce!
He is a gift that keeps on giving!
3. He is an exceptionally talented actor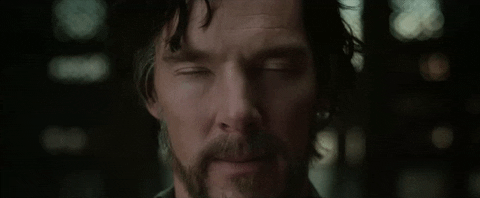 Hello, Sherlock? Seriously, no other actor could have brought the super sleuth to life so excellently. Even Steven Spielberg calls him 'the best Sherlock on screen' and we couldn't agree more! He is also one of the few British actors who has dipped his toes into a variety of genres within television, theatre, and film.
From playing a superhero (Doctor Strange) to a genderqueer model (Zoolander 2) and a tiger (Mowgli: Legend of the Jungle) as well as a dragon (The Hobbit). Not to mention he has also played a number of real-life people including Alan Turing (The Imitation Game), Thomas Edison (The Current War), Julian Assange (The Fifth Estate) and William Bulger (Black Mass). He has done it all!
4. He is disarmingly humble
Benedict might not be a conventional heartthrob, in a Brad Pitt or Tom Cruise sort of way, but he has a certain allure about him. Just ask his growing legion of female admirers who think he is rather attractive, much to his own amazement.

When asked about this in an interview, he said: "Do I like being thought of as attractive? I don't know anyone on Earth who doesn't, but I do find it funny. I look in a mirror and I see all the faults I've lived with for 35 years and yet people go kind of nuts for certain things about me. I just think it's weird." Mr. Cumberbatch, we'll have to agree to disagree!
5. He is a vocal philanthropist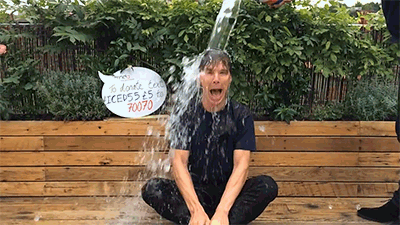 Benedict is known to support many important causes. He's an ambassador for The Prince's Trust – a UK-based charity that helps vulnerable young people get their lives back on track. He has also been involved in a number of children's and cancer charities.
6. His engagement announcement was the sweetest thing ever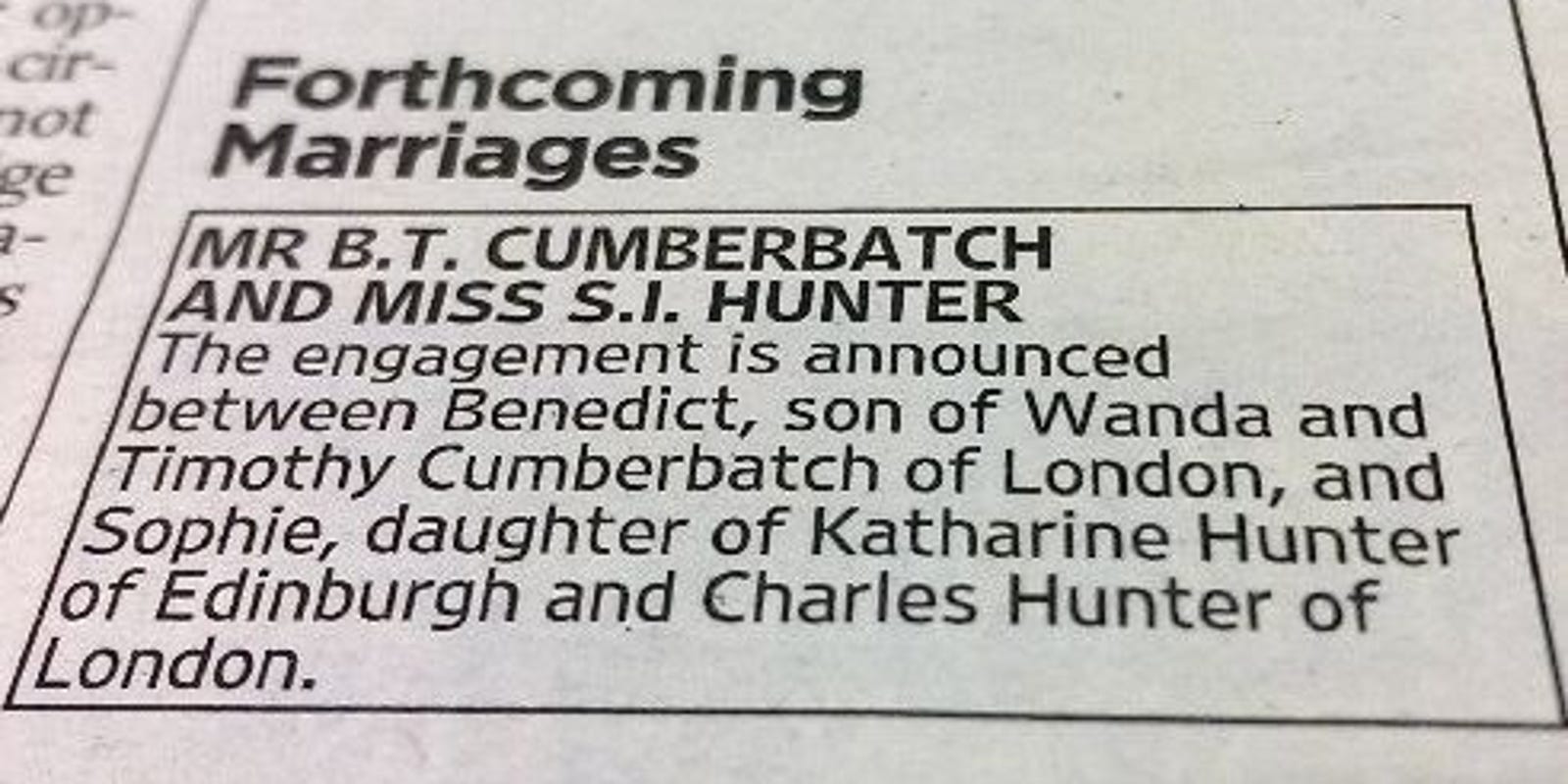 He found love in theatre and opera director and playwright, Sophie Hunter (back in 2014) and announced their union in the cutest way possible—with a small ad in the London Times. How old-school!
7. He is a real-life superhero
He once jumped out of the back of an Uber and scared off four muggers to save the life of a Deliveroo cyclist in Central London. The cyclist escaped with minimum injuries, all thanks to the actor's timely and brave intervention.
When asked about the incident, the ever-humble Benedict insisted that he is no hero. "There are real-life heroes out there and I'm not one of them."
8. He does mean celebrity impressions
David Tennant, Beyonce, Bruce Willis, Chewbacca... is there anyone Benedict can't impersonate? His most impressive impression, hands down, has been of Alan Rickman.
This two-minute video of Benedict's 30 best impressions is proof that he is one of the greatest actors around.
9. He is a wholesome celebrity and a proud family man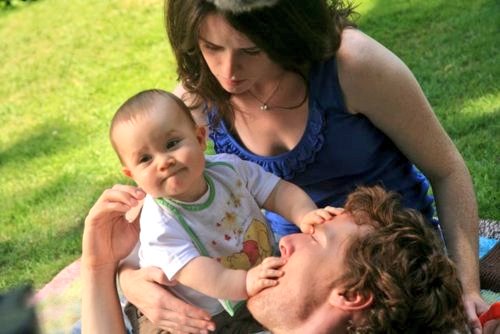 Benedict is a simple celebrity with no shady doings, no scandals, no publicity stunts... Just a goofy guy who loves making movies, his wife, kids, and doing good by people. He is someone who has always placed family highest on the list of his priorities. There's a certain humbleness to that quality that's rare to come across in today's crop of actors.
10. And lastly, his freaking name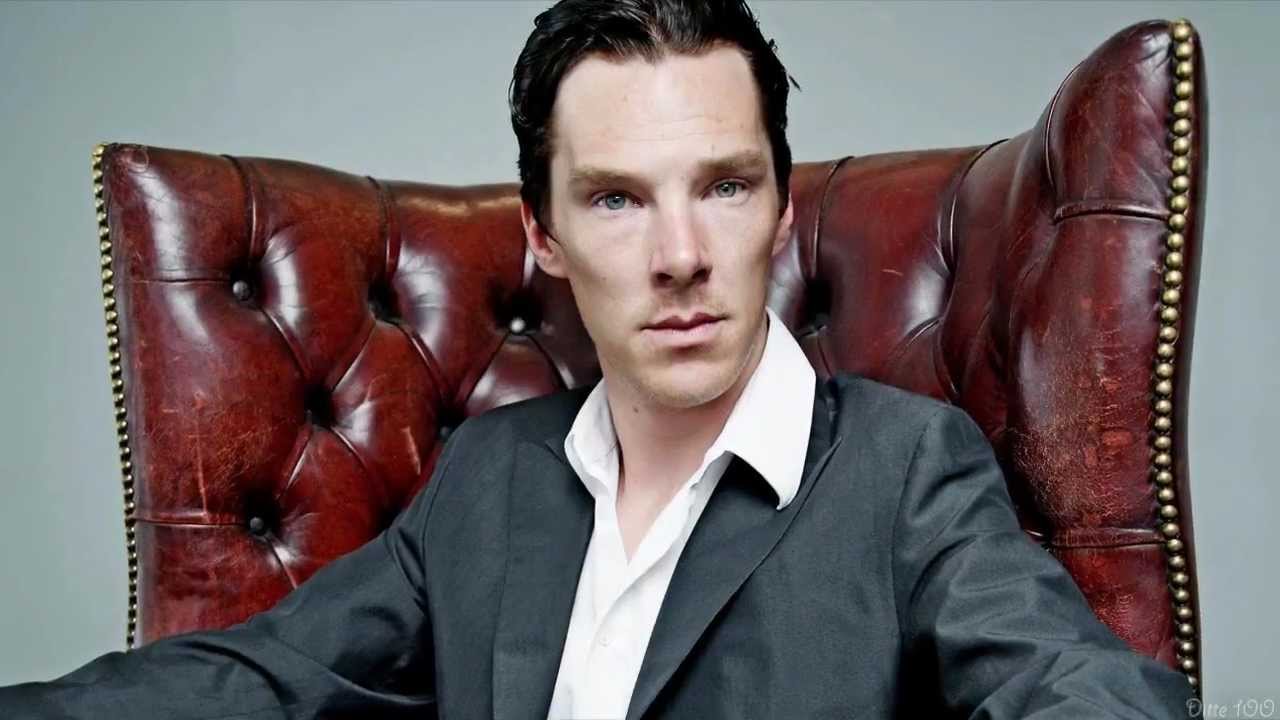 Benedict Timothy Carlton Cumberbatch! His name is as regal and posh as the man himself.
It's also the crux of Cumberbatch's legend. A running joke, which even became a subgenre of internet humour that even when written as nonsensical syllables, people will always know who you're talking about. Bumblesnuff Crimpysnitch, Buttercup Cumbersnatch, Bodysnatch Cummerbund – we love them all!
Happy birthday, Benedict. Thank you for being a gift to mankind. Make sure to follow @VOXCinemas on Facebook, Twitter, and Instagram to stay tuned for the latest movie news and updates.