A Tribute to the Greatest Movie Dads of All Time
What can we say about dads that hasn't been said before? They are our go-to person for when we need advice, comfort, a shoulder to cry on or even just a best friend to chill with.
We wanted to show our appreciation to all the fathers out there, and what better way to do that than curling up with a movie celebrating dads? Here's a tribute to the most inspiring movie dads who'll make you laugh, cry, and feel thankful for your favourite guy (in no particular order).
1. The Lion King, Mufasa (1994 and 2019)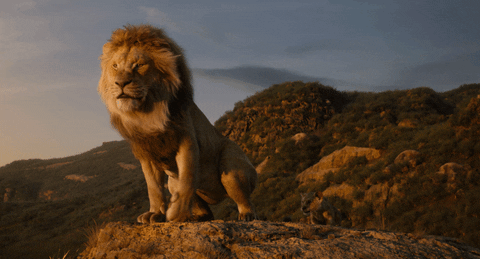 As incredible as Mufasa is as a king, we think he is an even better dad. Whether it's waking up at the crack of dawn to play with Simba before his royal duties, or being patient when teaching him honesty, discipline, and other valuable lessons, he always made sure Simba was happy, healthy and safe. In fact, his love for Simba was so deep, it transcended the distance of life and death. Even after Mufasa's passing, he remained a guide to Simba, just like he promised.
2. Mrs. Doubtfire, Euphegenia Doubtfire (1993)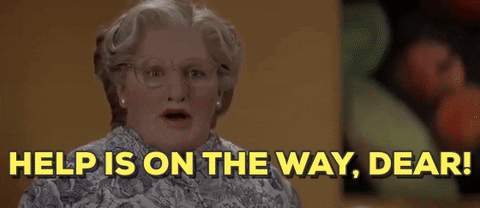 Playing the role of a divorced dad, the late Robbin Williams becomes so desperate that he poses as an old, female nanny, Mrs. Doubtfire, to spend more time with his kids. His secret was put at risk when both him and the "nanny" were invited to a family dinner. This humorous yet heartfelt tale shows that a father's love knows no bounds and the lengths he would go to care for his children.
3. Mulan, Fa Zhou (1998)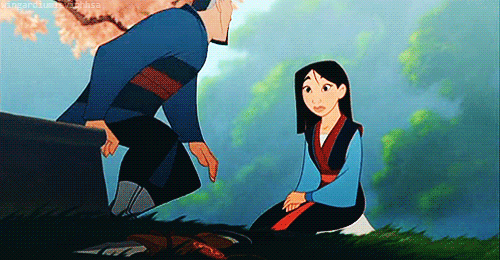 Having carved out his place in the Chinese history, veteran war hero and Mulan's father, Fa Zhou, is honoured to be called to re-join the army to protect his country despite his limping leg. But after Mulan poses as a man to enlist in the Chinese army so he won't have to, Fa Zhou couldn't have been prouder of his daughter for the warrior she becomes. His ability to raise an honourable daughter and growing to accept her for who she is, makes him one of the greatest movie dads of all time.
4. The Incredibles 2, Bob Parr/Mr. Incredible (2018)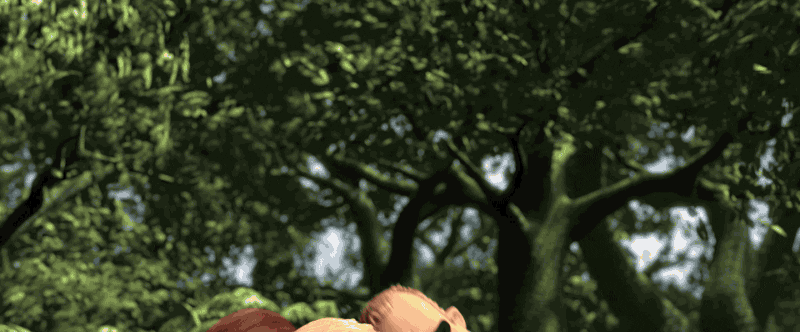 Husband to supermom (Helen-Elastic Girl) and father to three children (Violet, Dash, baby Jack-Jack), Mr. Incredible is known for being the strongest man in town. But in this sequel, he switches place with his wife, who goes out to fight crime as he volunteers to stay home to take care of the kids. It's evident that he struggles in his new role between Dash's homework, Violet's boy drama and baby Jack-Jack's emerging superpowers, all the while supporting his wife's goal to defeat the new villain in town. Eventually, this superhero dad is able to manage it all, and to top that, joins his wife to rescue his city from the newest threat. That's a true hero right there!
5. The Game Plan, Joe Kingman (2007)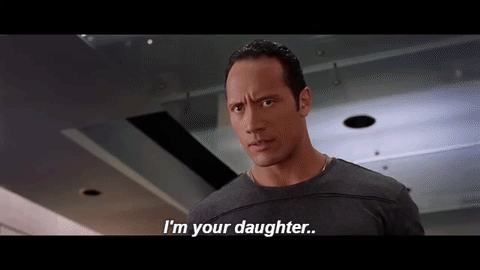 It takes just one doorbell ring to change his life completely. Meeting his estranged daughter for the first time, Joe Kingman, professional quarterback, puts down his ego and gives up his bachelor lifestyle to become a full-time loving father who can't live without his eight-year old little girl, Peyton. Love and sacrifice – isn't that what fatherhood is all about?
6. Finding Nemo, Marlin (2003)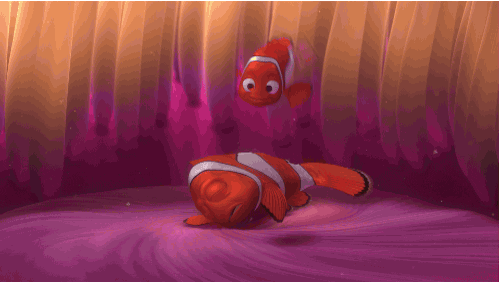 Having lost his wife and children in a predator attack, clownfish Marlin becomes overly protective of his only child. After Nemo is captured by a scuba-diving dentist, Marlin takes on an epic journey that spans oceans to rescue his child. Through this experience, Marlin becomes an even better father as he learns it's okay to let go and put his faith in his son.
7. Miracle in Cell No. 7, Memo (2019)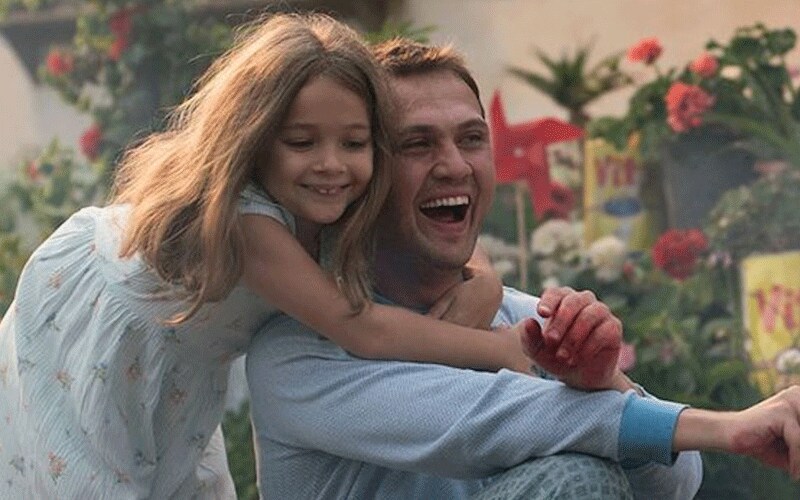 A touching movie that melted our hearts, the story revolves around the relationship between Memo, a single father with cognitive disabilities and his young daughter, Ova. Memo is wrongly accused of murder and gets sent to prison where he attempts to keep his ties with his daughter, but to no avail. Until one day, his fellow inmates find a way to sneak Ova inside the jail cell to see him. Even after he's found guilty and sentenced to death, the pair still holds onto their undying love, connection, and hope. Eventually, Memo manages to escape his death sentence and reunite with Ova, where they take off on a sailboat to travel somewhere far away and start a new life side by side.
8. To Kill A Mockingbird, Atticus Finch (1962)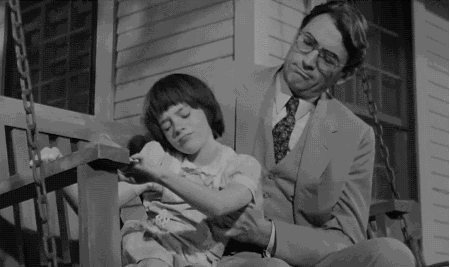 Atticus Finch, lawyer and single father of two, taught his boys valuable life lessons that their schools wouldn't teach; to stand up for what is right even if it means defying public opinion. He becomes the target of the town's bigotry while trying to show his kids the difference between right and wrong by example. He was a kind loving father who wanted his children to grow up in a world where everyone is considered equal and safe. Atticus Finch was and will always be one of the best portrayals of a great dad.
9. The Pursuit of Happyness, Chris Gardner (2006)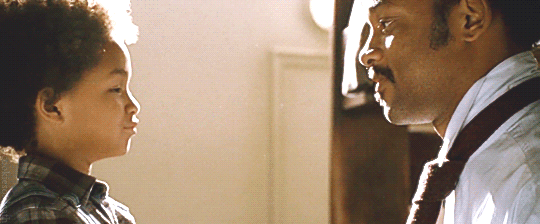 Happiness can only be pursued, never attained is what Chris Gardner thought during his time with his son on the streets of San Francisco. After his failed career as a salesman that costs him his life savings and marriage, it also leaves him in a homeless shelter with his son. Taking on a different career path, he tries his best to provide for Chris Jr. all the while being the best father he could. He was hopeful, determined, never complained, and always put his son first. He was able to fulfil his promise to his child, giving him a better life and the happiness they both deserved.
To all the dads out there, thank you for always being there, for making our days brighter and for all the sacrifices you've made to raise us. We could never repay you, so here's hoping we become as great as you.