An Homage to More of the Most Iconic Women on the Big Screen
This Women's Month, we're paying tribute to the most epic women in movies, and what's more epic than being a mother? When it comes to motherhood, each story is deeply personal and yet universal, which is why Hollywood directors have been attempting to capture that journey in so many films. Some movies shed light on the sacrifices of motherhood, others look for the humour in it, and many show a bit of both.
We're taking a look at the most memorable movie moms- the good, the bad, and the downright baddest, in the best possible way.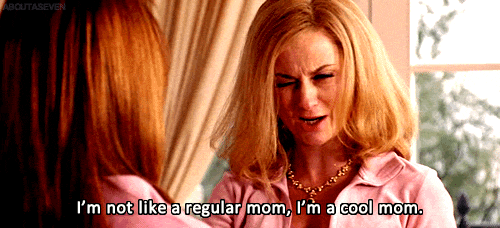 Molly Weasley (Julie Walters), the Harry Potter films

It's been a decade since the Harry Potter saga hit theatres worldwide, and one character that seems to have made her mark in people's brains, and hearts is Molly Weasley, matriarch of the boisterous Weasley family and all-around rebel. What makes this mother of redheads so admirable, you ask? The list is endless.
You see, this mother of seven is able to handle herself in any given situation, she's the master of multi-tasking (even is she does have the help of magic on her side) and she is the very definition of warmth, love and strength. She stands up for what she believes in and Mrs. Weasley's maternal heart runs over, embracing Harry as a surrogate son. Molly Weasley is, essentially, everyone's mother. But don't let her appearance fool you, this wizard's wand isn't for show: Being the lioness that she is, she will stop at nothing to protect those she loves... so attack her family at your own peril.
Leigh Anne Tuohy (Sandra Bullock), The Blind Side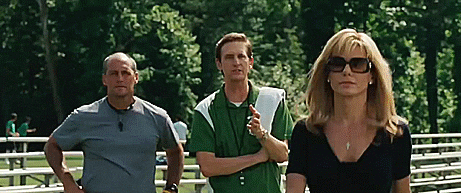 Righteous, self-assured, indomitable. Tough-loving, supportive, caring: Leigh Anne Tuohy is the Evangelical mother of two, with an immaculately appointed home, who showed us that motherhood goes beyond genetics. The Blind Side, which is based on a true story, tells the tale of a fearless American football mom who doesn't hesitate to take in a hulking, homeless teen into her home and turns him into a gridiron all-star. Michel Oher was living on the streets when he was welcomed into the rather conservative home, but it wasn't long until he became part of the suburban family and got to experience the love of a fiercely protective mother. It was his adoptive mother's unwavering support and motivation that pushed him to become the NFL Super Bowl Champion he is today. Leigh Anne Tuohy's story showed the world there is enough motherhood to go around and that everyone deserves to experience the boundless support that mothers have to offer. As she said in an interview after the movie was released: "Take a risk on someone, they deserve it". We couldn't agree more.
Helen Parr / Elastigirl (Holly Hunter), The Incredibles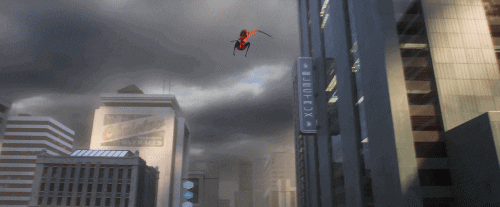 It's safe to say that most movies portray mothers as supermoms, a multi-tasking force of nature to reckon with, but in this Pixar gem, Violet Parr's crime-fighting mother Elastigirl, actually is super heroic. In fact, there aren't many movie moms who can hold their families together quite as literally as Helen Parr. This unique mother uses a combination of her superpowers and her innate ability to unify and protect her family at all costs. Elastigirl is the paragon of responsibility, but her first responsibility is to her family. Her primary concern is and always will be keeping her family safe. Although we must admit, Mrs. Incredibles' notion of "safe" differs slightly to normal moms', which makes her all the more super. She is often described as witty, passionate and supportive, but one thing's for sure, Mrs. Incredible is as flexible as they come. Flexible, unflappable, sympathetic but firm, she's in tune with her kids' needs, works to keep Mr. Incredible involved, and generally inspires boundless confidence. She tries to provide a normal life for her family and keep the world safe from villains, all that while looking fierce in a sleek black and red suit.
Helen Parr, incredible mom, incredible wife, incredible life.
Juno MacGuff (Ellen Page), Juno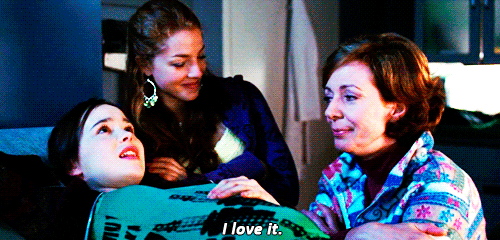 Featuring three motherhood journeys that are interlinked, Jason Reitman's Juno, is an incredible portrait of motherhood. The dramedy tells the story of several moms, first and foremost, Juno's own stepmother, Bren. Despite being seemingly sad and clueless at first, she develops into a complex and astute character, and opens her heart to Juno's wishes to carry the pregnancy to term and give up the baby for adoption. Bren's story goes to show that a mother will always support you. Secondly, there's Vanessa, the soon to be adoptive mother of Juno's unborn child. Your run of the mill suburban mom, uptight and materialistic, goes to great lengths to try to finally experience the joy of motherhood. Her journey sheds light on how pivotal of an experience motherhood is, and how it can bring women together, despite their differences. Last but not least, the pregnant teen at the heart of it all, Juno MacGuff. Tiny of frame and huge of belly, Juno seems to be dealing with her newfound pregnancy in the most cynical of ways. Her sarcasm is at first, bracing, as she spits out wisecracks as if they were breathing exercises at a Lamaze class. However, as the story unfolds, the young teen is forced to mature way beyond her years and make a decision that surpasses her maturity level.
This story is different to others as it follows the growth of a young girl, Juno, who turned into a mother of sorts, and makes the difficult decision to give the child up for adoption. Juno's journey shows that the maternal instinct is innate. If you haven't yet seen it, watch it, make your kids watch it and heed the, as Juno puts it, "cautionary whale".
Maria von Trapp (Julie Andrews), The Sound of Music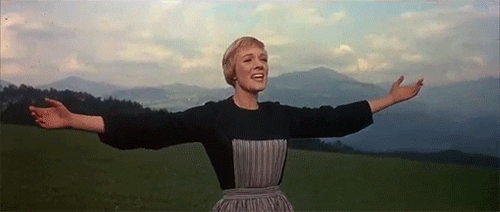 We've spoken about birthmothers, adoptive mothers, even teenage mothers, now let's not forget stepmothers. One of the best stepmothers to ever grace the big screen in Hollywood history is none other than Maria von Trapp, also known as Fraulein Maria. Although she was originally sent to be the governess of the seven children, Maria certainly outdid herself when she proved to be a mother superior to the von Trapp clan, but that didn't come easy. Maria's journey takes through the struggles of motherhood. She had to face her fears and tame seven incorrigibly governess-resistant children, by singing through thunderstorms, making clothes from old curtains, all while winning the heart of their grieving military father and facing down Nazis. All of that with the voice of an angel. Let's hear it for stepmoms, because Fraulein Maria sure is one of our favourite things.
Donna Sheridan (Meryl Streep), Mamma Mia!

While most of you think of ABBA when remembering the beloved musical Mamma Mia!, we'd like to bring your attention to what truly lies at the centre of the movie: the story of a mother. You most likely already know the premise of the jukebox musical, a beautiful young bride invites three men from her mother's past to the island where they both live, in a bid to figure out which one of them is her biological father. Donna Sheridan, played by the marvelous Meryl Streep, is an independent entrepreneur who runs her own hotel, and is incidentally, the mother of the bride. Donna revamped a broken-down hotel, and made a beautiful, family owned business out of it. As fiercely independent as she may be, Donna wears her heart on her sleeve. This story focuses on several aspects of motherhood, but one of the most important takeaways from the movie, is the length to which mothers will go to protect their children and ensure their happiness.
Here's to all the untouchable, inimitable, irreplaceable women we get to call our mothers. May we know them, may we be them, may we raise them.