Sandra Bullock: A Household Name, A Movie Legend.
A true chameleon of the big screen; actress, producer, and philanthropist Sandra Bullock has been flexing her acting muscles for the past three decades. She can make you howl with laughter, shed a few tears, or get your blood pumping with adrenaline, all with a simple one-liner. Dubbed America's sweetheart, Sandra Bullock has proved that she is much more than a rom-com leading lady, but rather a Hollywood heavy-hitter. A recipient of several awards and accolades, including an Oscar and a Golden Globe, Bullock was able to skyrocket her career from an early age and become a household name.
In honour of her birthday on 26 July, we're revisiting some of Sandra Bullock's most career-defining roles, in no specific order.
Speed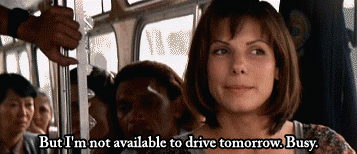 Directed by Jan de Bont, Speed is an adrenaline junkie's cinematic dream come true. In the film, Dennis Hopper places a bomb on a bus filled with passengers and rigs it to detonate if the speed doesn't remain above 50mph. Jack Traven (Keanu Reeves) is a young but savvy cop who manages to get himself onboard the bus and enlists young Annie Porter (Sandra Bullock) to assume the driver's position as he attempts to diffuse the bomb.
Bullock's portrayal of Annie catapulted her career and is said to have helped propel the success of the box-office hit in 1994. Although she confessed on the Today Show that it was one of the hardest roles she had to do when she said: "You have to get across an emotion within, like, two seconds and have everyone believe you." It didn't look that way at all. In the midst of all the action, Bullock drove straight into our hearts!
The Blind Side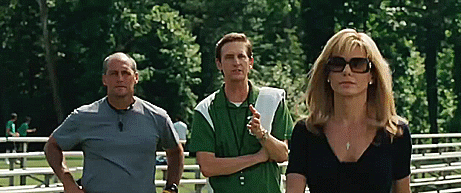 While Speed catapulted her career, The Blind Side was surely Sandra Bullock's breakthrough performance. Based on the true-life story of African-American professional footballer Michael Oher, the sports drama sees Bullock in a more serious role. She played a suburban wife and mother, Leah Anne Touhy, who takes in Oher and helps him go from near homelessness to sporting stardom.
This was Sandra Bullock's first Oscar nomination, pitting her against the likes of Meryl Streep, Carey Mulligan, Helen Mirren, and Gabourey Sidibe. Bullock was absolutely stunned when her name was announced as the winner. In true "America's Sweetheart" fashion, she took the time to acknowledge and admire each nominated actress and the unique talents they bring to the big screen. It's safe to say Sandra Bullock was completely Blind Sided by her first Oscar win.
Gravity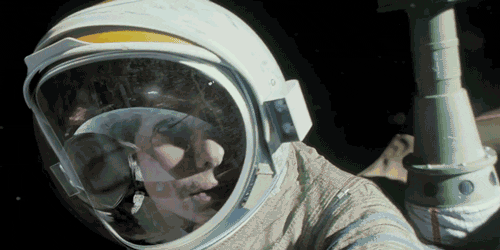 Bullock kept her streak of successful films with another huge blockbuster in 2013 when she starred in Gravity, directed by directed by Alfonso Cuarón and co-starring George Clooney. The story follows two astronauts fighting to survive being unexpectedly stranded in outer space. When Sandra Bullock was first pitched the idea for the film, she was instantly drawn to the emotion behind the story. She told Rotten Tomatoes: "I connected with him [Cuarón] immediately, and I had wanted to work with him for so long." The film was highly praised for its visually breathtaking effects and stellar performances, and earned Bullock her second Academy Award nomination for Best Actress.
Her role in Gravity, followed by with her performance alongside McCarthy in The Heat, helped Bullock keep her career in the stratosphere. That year, Bullock was named Entertainment Weekly's 2013 Entertainer of the Year. However, this wasn't the first time that the versatile actress found herself in the coveted position. In 2009 she was also named Entertainer of the Year for her roles in The Blind Side and The Proposal.
Miss Congeniality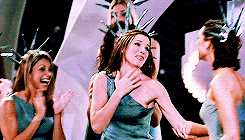 She can make you laugh, she can make you cry, she can keep you on the edge of your seat, but can she do all three at once? After seeing her performance in Miss Congeniality, the answer is a resounding YES. Sandra Bullock plays F.B.I. agent Gracie Hart who is not a fan of makeup, evening gowns and hairspray. However, after a supposed terrorist group threatens the Miss USA pageant, and a head-to-toe makeover, Gracie Hart takes on the undercover role of Gracie Lou Freebush, also known as Miss New Jersey, in an attempt to prevent the attack.
This comedy showed Sandra Bullock at her funniest with every witty line, snort-filled laugh, or unGraceful fall in nine-inch heels, it's no wonder she became the legendary leading lady she is today. As William Shatner sang: "She's got style, she's got grace, she's a winner."
The Proposal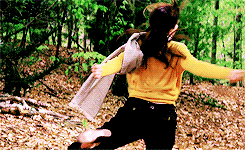 "To the window, to the wall…" Sandra Bullock got us laughing out of our seats in the romantic comedy, The Proposal.
The film centres around a Canadian, tough-as-nails, executive who must marry her assistant (Ryan Reynolds) to avoid being deported from the United States because of her expired visa. Bringing the trademark Bullock wit and humour, both on and off screen, Sandra was able to make up laugh, cry, and cringe all in one campfire scene.
From comedy, to drama, to action-packed thriller, Sandra Bullock really has become a household name, a movie legend for the ages. Happy Birthday Sandra Bullock! Thank you for all the laughs, tears and adrenaline rushes over the years.